About INLIVIAN
Family
|

 Community | Opportunity | Leadership

To develop, operate, and provide quality housing in sustainable communities of choice for residents of diverse incomes.
We at INLIVIAN are proactively redefining our role in the Charlotte. community and aspire to be the preferred provider of housing that is affordable for our growing population. By partnering with quality service providers for supportive services and becoming stronger financially, our hope is to become a collaborative leader who can present effective, affordable solutions to housing issues in Charlotte.
We are a non-profit real estate holding company with a public purpose. Our purpose is to provide decent, safe, housing that is affordable to low and moderate-income families while supporting their efforts to achieve self-sufficiency. INLIVIAN works hand-in-hand with quality service providers for supportive services and as a result, we continue to evolve as a collaborative leader, helping to provide solutions to housing issues in Charlotte and the surrounding area.
We do this through developing real estate, managing those assets, and providing caring case management and self-sufficiency programs.
The INLIVIAN Board of Commissioners is a seven-member board appointed by the Charlotte City Council. This board consists of two members appointed directly by the Mayor and five appointed by other members of Council. At least one member must be a resident of assisted housing.
Commissioners serve staggered three-year terms and, as the governing body, set policies that govern the operations of INLIVIAN and chart the direction of current and future programs. This board ensures that we operate within the law and according to HUD regulations. New policies or acts of business requested by the CEO must first be approved or authorized through the Board of Commissioners before they are put into practice.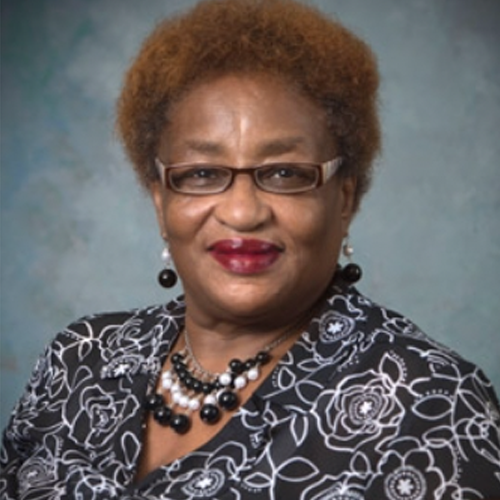 Lucy Brown is an excellent example of a dedicated and committed citizen. She has proven that success is a choice and her ongoing service to her community has enhanced the lives of numerous individuals on many different levels. Ms. Brown serves as president of the Sunridge Community Organization, member of the Board of Directors of the Resident Advisory Council and the Charlotte Housing Authority Resident Commissioner.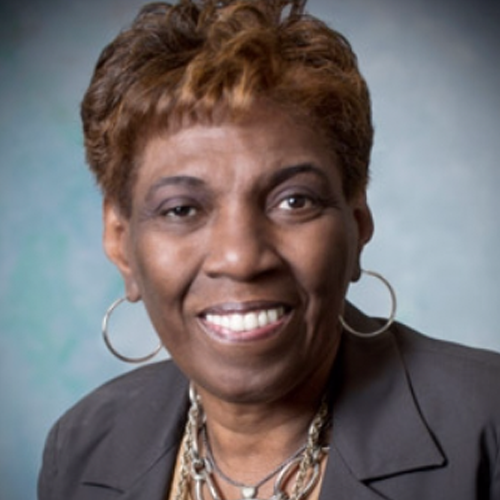 Former Mecklenburg County Superior Court Judge
Shirley Fulton is perhaps the most recognizable figure in Mecklenburg County, having spent over 20 years in the court as Senior Resident Superior Court Judge, Resident Superior Court Judge, District Court Judge, and Assistant District Attorney. In 2006, Judge Fulton was recognized by "Super Lawyers" magazine, as a Charlotte Super Lawyer, a distinction earned by only 5% of the practicing lawyers in a given state or region.
A community leader widely admired for her ability to build bridges between hostile groups, Judge Fulton lead the revitalization of Wesley Heights community, an inner city neighborhood. She is the owner of The Wadsworth Estate in Wesley Heights where she continues to serve the community as the operator of a site for weddings, receptions, meetings and other special events. She currently chairs Charlotte School Board of Visitors and Board of Directors and is a Commissioner for Charlotte Housing Authority and a member of North Carolina State Bar Disciplinary Hearing Commission.
In 2010, Judge Fulton was honored with N C Governor's Order of the Long Leaf Pine and is currently featured in AT&T's 2014 Heritage Calendar Celebrating the N.C. African American Experience. She was selected to receive the North Carolina Supreme Court Justice's 2015 Professionalism Award.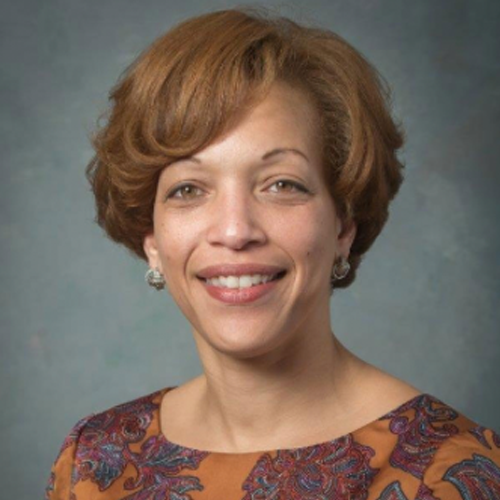 Sheila Jones is the Managing Director and Owner of Selenium Consulting Partners in Charlotte, NC. She has 20 years of affordable housing industry experience working with mixed financed developments funded with a variety of affordable loan products and subsidies including Low Income Housing Tax Credits and HUD's Rental Assistance Demonstration (RAD). Sheila specializes in HUD program implementations and real estate Asset Management.
Sheila was previously employed by the Royal Bank of Canada's Tax Credit Equity Group as a Regional Vice President-Asset Risk Manager responsible for a team of asset managers responsible for nearly 300 rehabilitated and newly constructed multifamily properties located in the Northeast, Mid- Atlantic, Southeast and Gulf Coast regions. Prior to that she was employed as the Chief Administrative Officer for Inlivian. In that role she worked with internal departments on asset management strategies, asset repositioning strategies and operational policy development.
Sheila has Bachelor of Arts degree in Supply Chain Management from Michigan State University, a Master of Business degree from Wake Forest University and is a certified Public Housing Asset Management Executive. She also holds a graduate certificate in Executive and Professional Coaching from the University of Texas – Dallas.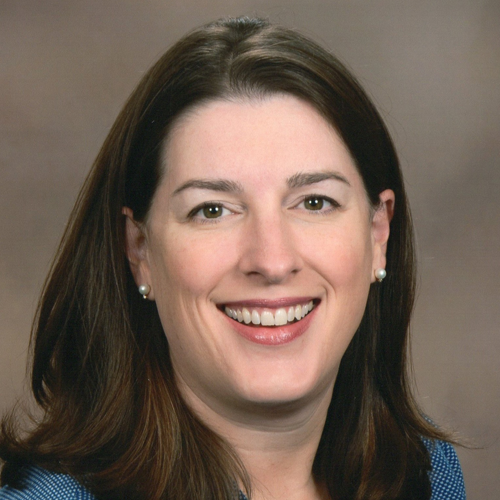 Leigh Ann Smith is a Senior Vice President and Community Development Equity Executive with Bank of America Merrill Lynch. She manages the bank's national origination platform for Low Income Housing Tax Credit investments through syndicator partners as well as its Historic and New Markets Tax Credits originations. Leigh Ann leads a team of equity originators responsible for structuring and closing tax credit equity investments in projects across the country.
Leigh Ann joined Bank of America in Charlotte in 1999 after two years with a community bank in New Orleans. Prior to moving to the equity side of the business, she worked as an underwriter in the bank's Community Development and Commercial Real Estate Lending groups.
Leigh Ann has a BBA with high honors from Emory University and an MBA from Duke University's Fuqua School of Business. She serves on the Board of Directors for Crisis Assistance Ministries as well as CAHEC (a nonprofit regional tax credit equity syndicator), and she is a Guardian Ad Litem for children in foster care.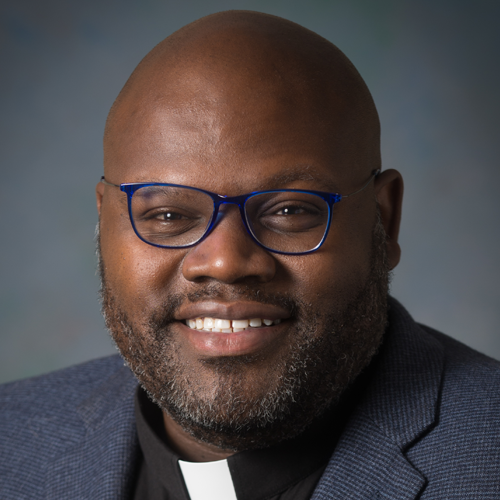 Ray McKinnon is a graduate of John Wesley University and serves as the pastor of South Tryon Community United Methodist Church in Charlotte, NC. Ray is married to V. Kelly McKinnon. Together they are the parents to four boys (Quinton, Alex, Malik, and Mikel), a cat (Baxter), and a dog (Sebbi). They live in North West Charlotte in the Sunset Oaks community. He moved to Charlotte in 2012 for a job at University City United Methodist Church. Ray is passionate about community advocacy—particularly surrounding affordable housing, criminal justice reform, and equity (racial, gender, sexuality). Realizing that the work of the Leading on Opportunity Council is generational work, Ray is committed to roll up his sleeves to see that the recommendations of the Opportunity Task Force are implemented.
Boards and Involvement:
Community:
Co-Vice Chair, Western North Carolina Conference of the United Methodist Church's Justice and Reconciliation Team
Member, WNCCUMC Dismantling Racism Task Force
Peace with Justice Coordinator, WNCCUMC
Member, Committee on the Status and Role of Women, WNCCUMC
Founder and Vice-President, New South Progressives
Member, Black Political Caucus
Member, Mecklenburg County Association of Foster and Adoptive Parents
Past-President, Oakdale Elementary School PTA
Member, Charlotte Clergy Coalition for Justice
Past Board Member, Exodus Homes
Partisan:
DNC Committeeperson, The Democratic Party
Delegate, Democratic National Committee Convention, 2016
Member, NCDP Executive Council
Member, NCDP State Executive Committee
Past President, Young Democrats of Mecklenburg County
Member, Mecklenburg County Democratic Party (MCDP) Executive Committee
Past Third Vice Chair, MCDP
Precinct Chair (PCT 222), MCDP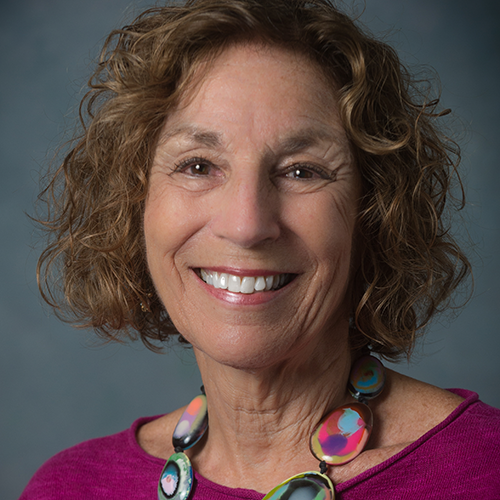 Mike Kennerly is a Senior Vice President and senior Relationship Manager with PNC Bank. In this role, Mr. Kennerly is responsible for delivering the full array of PNC's banking products, services and solutions to commercial real estate developers and investors principally located in North and South Carolina.
Mr. Kennerly started his career in commercial real estate finance with First Union National Bank, the predecessor bank to Wachovia Bank and Wells Fargo Bank. During his 17 year tenure at Wells Fargo and its predecessors, Mr. Kennerly was responsible for the origination, pricing and structuring of various principal products including commercial mortgage backed securities, credit tenant lease financing, bridge debt, mezzanine debt and joint venture equity capital. Prior to joining PNC Bank, Mr. Kennerly spent 5 years at SunTrust Bank as a Senior Vice President in the National Real Estate group.
Mr. Kennerly is an active member of the Urban Land Institute (ULI) in addition to participating on a Regional Council for the ULI Carolinas Chapter. He is also a graduate of Leadership Charlotte Class 39.
Mr. Kennerly and his wife, both native Charlotteans, have two teenage boys. In his spare time, Mr. Kennerly enjoys fishing, water sports and exercise.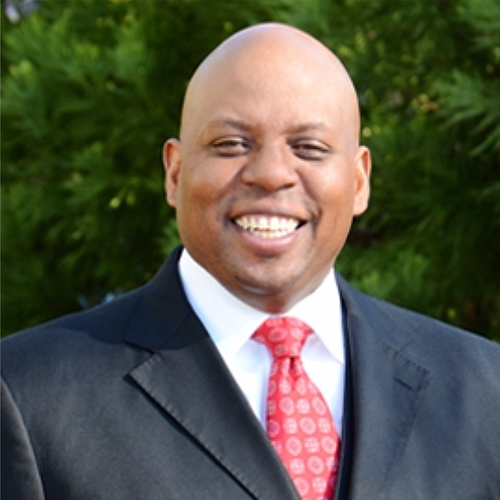 As President and CEO of CHA, Fulton is responsible for the oversight and effective operation of one of the most progressive housing authorities in the nation. He has over 20 years experience in the affordable housing industry and has extensive experience in developing and executing workforce housing, resident services, and housing operations. He is skilled in developing community partnerships and fostering strong relationships with Boards, staff and residents.
Due to an entrepreneurial nature, Fulton started two 501(c)(3) organizations to garner private dollars for public causes such as funds for post secondary education and the construction of high quality affordable housing. He has successfully led development efforts which resulted in the creation of over 1600 mixed-income apartments using a myriad of sources such as HOPE VI funding, Low-Income Housing Tax Credits and Tax Exempt Bond Financing.
With a passion for helping people, Fulton believes that CHA is "more than bricks & sticks" and that able-bodied people should work. During his career, he has developed comprehensive supportive services programs incorporating case management, education and job placement. He believes the key to upward mobility is housing + supportive services + education + employment.
Fulton serves on a number of boards and committees including the Centralina Council of Governments' Connect Our Future Consortium, Urban Land Institute (ULI) Steering Committee, and the Charlotte Mecklenburg Coalition on Housing. He is a member of the Council of Large Public Housing Authorities, National Association of Housing and Redevelopment Officials and the Public Housing Authorities Directors Association.
He is married to Jeanette Meachem and serves as the part-time bus driver for his 11-year old baseball star, Bryce. His oldest son, Brannon, is a junior at his alma mater, North Carolina Central University.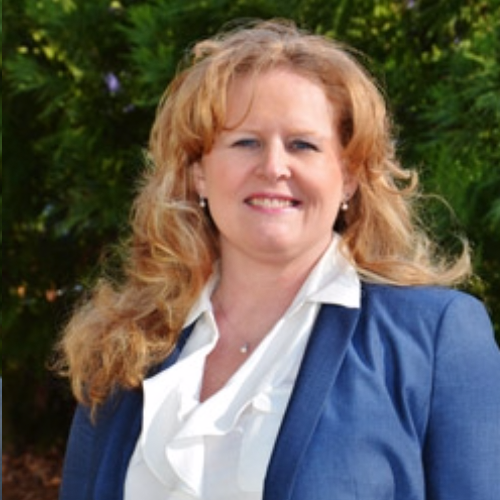 Heather has been a part of the CHA team for over ten years. Prior to coming to CHA, she worked in the accounting department at the Virginia Tech Foundation. As Chief Financial Officer, Heather oversees multiple administrative departments and manages the administration and formulation of financial policies and procedures within the CHA. She has her Bachelor's and Master's degrees in Accounting, both from Virginia Polytechnic Institute and State University. Additionally, Heather is a licensed CPA in the State of North Carolina, and is a member of the North Carolina Association of Certified Public Accountants, and the American Institute of Certified Public Accountants.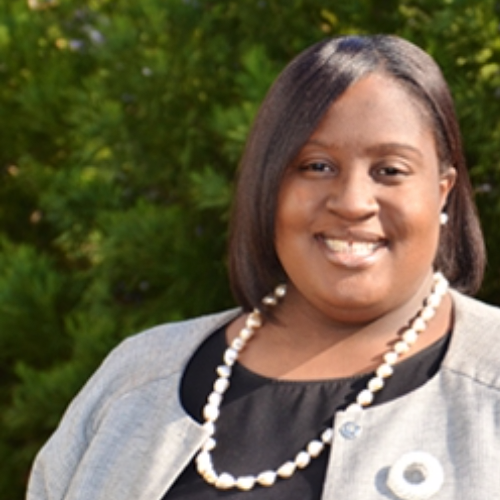 Harriet joined the CHA team in April 2014. Prior to joining CHA, she gained five years of experience working with a private law firm in Durham, NC, that specialized in representing public housing authorities throughout the Carolinas. Licensed to practice law in North and South Carolina, she specializes in both employment and housing law and has extensive litigation experience, Harriet holds an undergraduate degree in Mass Communications from Claflin University, a Master's Degree in Media Studies from The Pennsylvania State University, and a Juris Doctorate from the University of North Carolina at Chapel Hill. As the Chief Counsel for CHA, Harriet is responsible for all of the Agency's legal matters. She represents CHA in court proceedings and litigation, and manages and coordinates outside counsel contracts for the entire agency.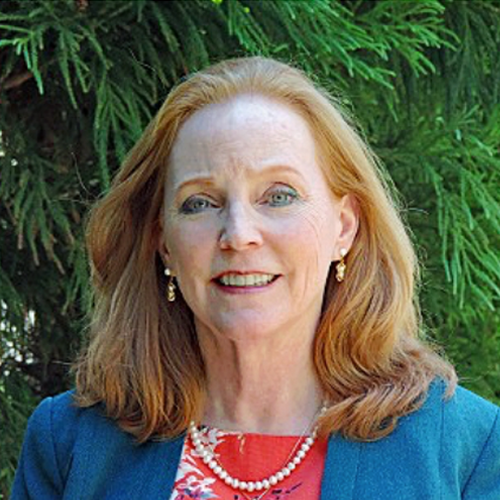 Prior to joining CHA, Ms. Staudinger was employed at the Alexandria (VA) Redevelopment & Housing Authority (ARHA) where she was Chief Operating Officer of the affiliate development corporation, Virginia Housing Development, LLC. In her position she was responsible for the acquisition, planning, design and implementation of all affordable housing development projects. During her 18-year tenure, she developed $120 million in real estate projects, attracting $60 million in equity and $15 million in grant funding. She was a pioneer in the first generation of affordable housing mixed-finance deals and successfully orchestrated one of the first tax credit funded community buyouts in the nation. As the senior development staff person at ARHA, Ms. Staudinger was instrumental in the creation and implementation of innovative public-private partnerships and in ARHA's recognition by the state housing finance agency as an Experienced Tax Credit Developer. The projects developed under her leadership have received multiple national, state, and industry awards. Ms. Staudinger also represented the affordable housing community by serving as the President of the Virginia Association of Community & Housing Officials. Prior to her employment at ARHA, Ms. Staudinger worked for various architectural firms and private developers in positions related to preserving and building new affordable housing projects.
Ms. Staudinger is certified by the National Council of Architectural Registration Boards. She has earned an MBA and has completed all coursework for a doctoral degree in International Business with a Finance Specialty. She holds a Class A General Contractor's license and has been certified as a Housing Finance Development Professional.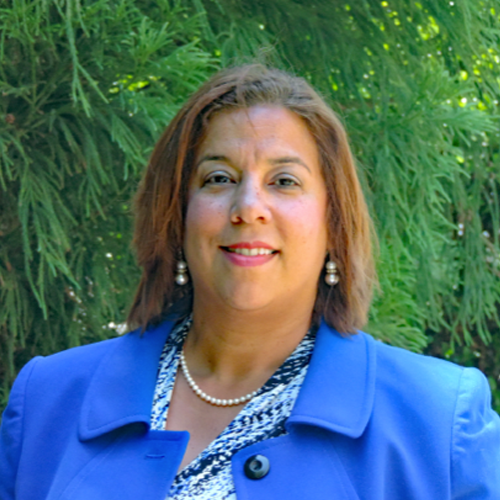 For over 15 years, Sandy Pizarro has been dedicated to effectively leading all functions of human capital and ensuring organizational capacity to meet challenging business needs and maintain a leadership position in the community. Sandy works collaboratively to provide guidance on infrastructure and revitalization, benefits and compensation, performance management and strategic workforce planning. She has been recognized for her solid business acumen and her "bridge building" ability to bring disparate entities together into a unified and productive work team, always fostering an environment that supports the organization's mission and vision. Sandy earned her B.S. Magna cum Laude in Business Administration at the City University of New York and her MBA at St. John's University and a host of certifications. Originally from Brooklyn, NY, Sandy lives in Charlotte, NC with her husband and their two daughters.