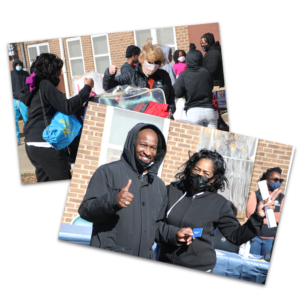 Dillehay Courts is preparing for a revamp! While once a sought-after location for many families in the early 1970s, INLIVIAN's last public housing development, has declined with age and in many cases become obsolete.
Our initial concept for the site was to rehabilitate the units. After due diligence we determined that residents would be better served by redeveloping the property in its entirety. The units and supporting infrastructure are at a point that they are no longer suitable and the only solution that made sense for our residents was to redevelop. When INLIVIAN shifted strategies, we also gave those families who wanted to move, an opportunity to relocate.
The redevelopment project will be built in phases. The new design will increase the number of families served and more effectively utilize the nearly 18 acres of land in Charlotte's Innovation Corridor, one of the fastest gentrifying zip codes in the country. INLIVIAN's continued presence will be an emblem of inclusion for families who would otherwise not be able to live in and enjoy this burgeoning locale in the Queen City.